FIRENZE ACADEMY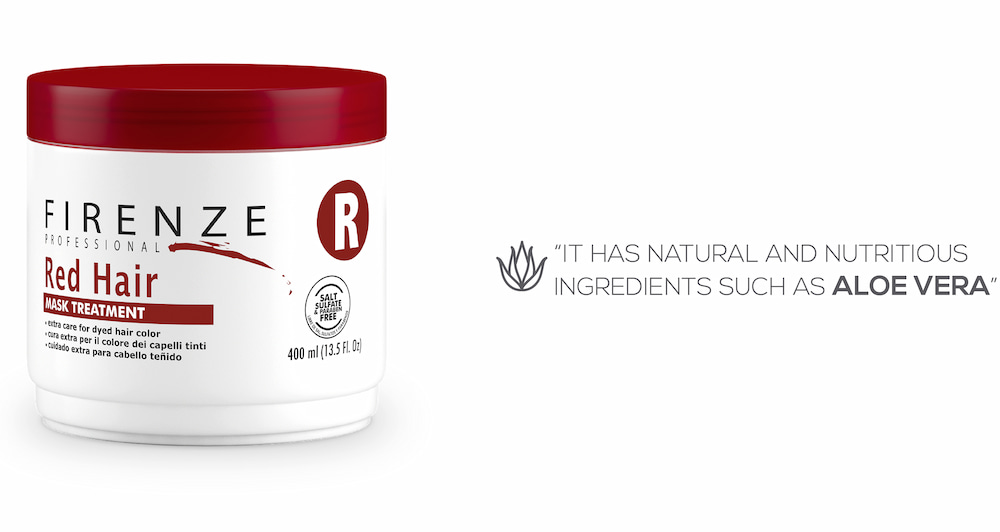 HAIR TYPE
Extends the life of red dyed hair color. Ideal for damaged and dry hair. Reconditions, softens and pigments. Contains Aloe Vera and Panthenol Extract to guarantee better conditioning.
| | | |
| --- | --- | --- |
| 1. | TREATMENT | 400 ml (13.5 Fl. Oz) |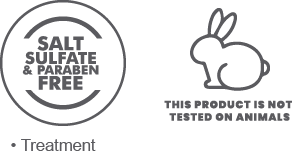 • Its red pigments helps to prolong the life of the reddish color in dyed hair.
• It has natural and nutritious ingredients such as Aloe Vera that acts as a hair regenerator.
• Extends the duration of the red color of dyed hair
• Reconditions and softens leaving a healthy appearance on the hair.
• Can be used with or without a hat.
WARNING: Follow directions for use. Discontinue its use if negative reactions are observed. Keep out of reach of children. Avoid contact with eyes. In case of accidental contact, rinse with abundant water. Consult a physician. For external use only.
MEET OUR RED MASK TREATMENT
All our product lines have been fully formulated and developed by a team of expert professionals and stylists looking for chemists to tailor products to each market and fashion consultants to reinvent hair care and take it to the next level.el.