FIRENZE ACADEMY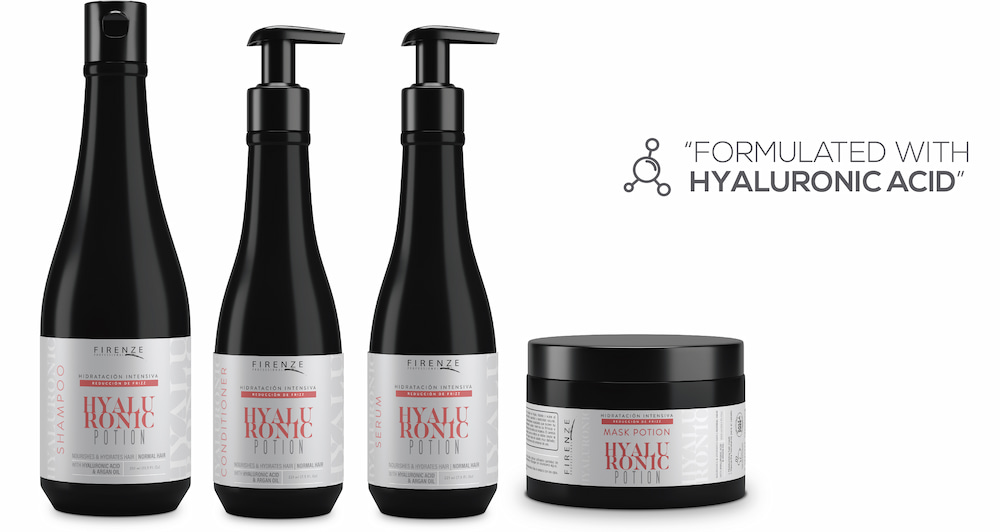 HAIR TYPE
Dry hair that needs deep hydration.
It is normal for hair to lose flexibility when exposed to different factors such as the weather or heat styling tools; also due to natural aging and the loss of nutrients that is experienced over time.
For dry, dull hair with split ends, deep hydration is recommended, that is why Hyaluronic Acid is perfect to delay hair aging, while retaining water in the strand, providing flexibility and leaving hair manageable and without frizz.
| | | |
| --- | --- | --- |
| 1. | SHAMPOO | 351 ml (11.9 Fl. Oz) |
| 2. | CONDITIONER | 221 ml (7.5 Fl. Oz) |
| 3. | TREATMENT | 260 ml (7.5 Fl. Oz) |
| 4. | SERUM | 300 ml (10.1 Fl. Oz) |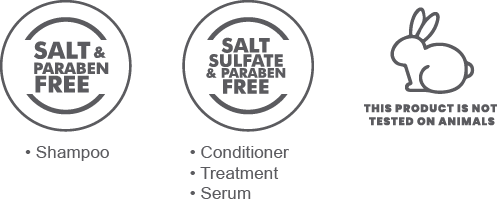 • It has a combination of Hyaluronic Acid and Argan Oil that fills the cuticle, giving it flexibility and hydration.
• Nourishes and adds natural shine to hair.
• Cleanses the cuticle and helps to retain water in the strand.
• Provides nutrients, sealing the cuticle and reducing frizz.
• It retains the water of the strand, making it more flexible and manageable.
• It contains nourishing and moisturizing substances that penetrate the strands, forming bridges between the breaks of the hair and strengthening the structure from mid-lengths to ends.
• Its constant use increases resistance to exposures such as the weather or heat tools that dehydrate the hair.
• Fill in the breaks of the hair strands with Hyaluronic Acid generating an effect of "Capillary Botox".
• It does not add weight or alter the natural structure of the strand.
• It can be applied as a leave in to help style the hair.
WARNING: Follow directions for use. Discontinue its use if negative reactions are observed. Keep out of reach of children. Avoid contact with eyes. In case of accidental contact, rinse with abundant water. Consult a physician. For external use only.