FIRENZE ACADEMY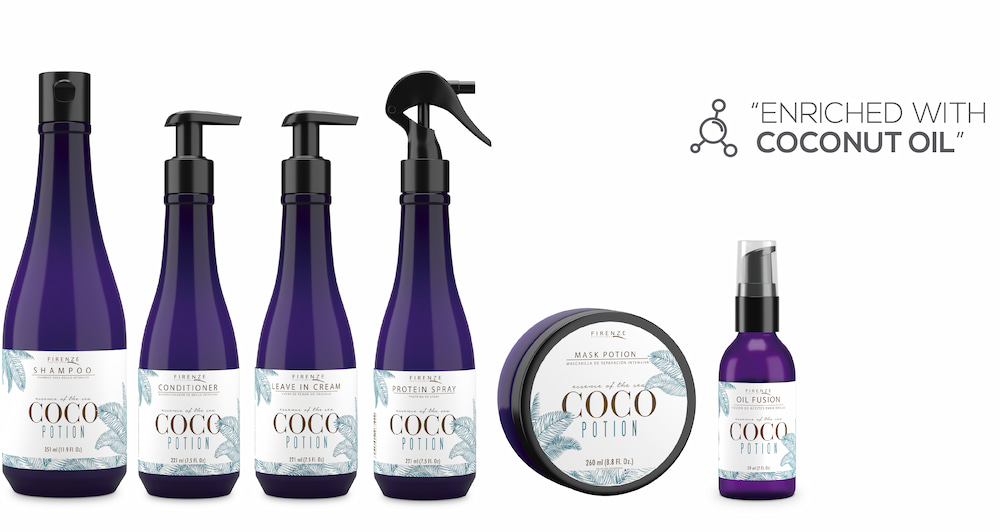 HAIR TYPE
Dehydrated hair from exposure to chemical processes, excessive sun exposure or from using thermal styling tools
Its incredible formula enriched with Coconut Oil, increases the elasticity and shine of the strand by infusing it with repairing and anti-aging nutrients, which provide hair with needed hydration while recovering its original beauty. This soft formula is an excellent option to care for fine, frizzy, rebelious, dyed or chemically processed hair; leaving it stronger and more manageable.
| | | |
| --- | --- | --- |
| 1. | SHAMPOO | 351 ml (11.9 Fl. Oz) |
| 2. | CONDITIONER | 221 ml (7.5 Fl. Oz) |
| 3. | LEAVE IN CREAM | 221 ml (7.5 Fl. Oz) |
| 4. | PROTEIN | 221 ml (7.5 Fl. Oz) |
| 5. | TREATMENT | 260 ml (8.8 Fl. Oz) |
| 6. | PURE OIL | 59 ml (2 Fl. Oz) |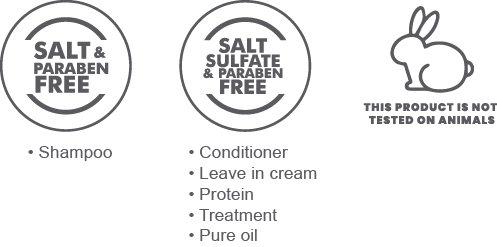 • Its natural moisturizer rich formula helps maintain hair hydrated.
• Natural saturated fats keep hair straight and shiny.
• The rejuvenating properties of coconut oil help maintain hair silky and young
• Rehydrates hair.
• Conditions and takes care of rebel, dyed or chemically processed hair.
• Coconut oil components strengthen and make hair more manageable.
• Achieves a balance between humectation and hair nutrition with essential oils that penetrate hair root.
• Continuous use repairs strand from the inside, achieving natural softness and increasing hair shine.
• Keeps dyed and/or keratin treated hair healthy
• Restores shine and elasticity on damaged and dry hair.
• Helps fight frizz and controls loose hair.
• Keeps hair naturally soft and more manageable.
• Enriches and rejuvenates the strands, repairing the cuticle and revitalizing hair.
• Helps maintain a soft and healthy hair.
• Its element and protein combination act from the inside out until hair natural shine is restored.
• Restores and maintains hair health.
• Eliminates frizz and controls loose hair.
• Won't leave a greasy hair.
WARNING: Follow directions for use. Discontinue its use if negative reactions are observed. Keep out of reach of children. Avoid contact with eyes. In case of accidental contact, rinse with abundant water. Consult a physician. For external use only.
MEET OUR HAIR POTION LINES
All our product lines have been fully formulated and developed by a team of expert professionals and stylists looking for chemists to tailor products to each market and fashion consultants to reinvent hair care and take it to the next level.